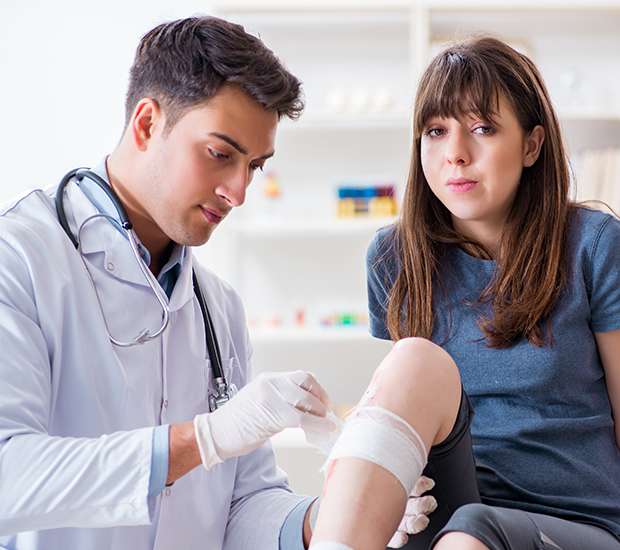 Urgent Care in Frisco, TX
Frisco, TX
With the endless possibilities of injuries and illnesses that can occur suddenly, people may find that their general physician is unable to see them right away. The injury may not be lethal, but it needs treatment as soon as possible. In fact, the belief that certain conditions get better with just rest stops many people from receiving the treatment they need.
Benefits of Visiting an Urgent Care
In other cases, our early intervention can help to speed up the recovery process and reduce the negative impact of symptoms. Instead of having to wait weeks to receive treatment for a condition, we act as an urgent care to provide professional treatment when you need it. There is no reason to sit by and let the problem get worse.
If you are in need of urgent care treatment, then our team of professionals is here to help you receive the care you need.
As a medical center, we provide treatment for a variety of conditions and strive to build lasting relationships with our patients. This way, patients can continue to visit us when they need treatment in the future. By offering urgent care treatment, we can help patients who need sudden treatment at a location they are familiar with.
However, we do not treat lethal injuries in which the patient is bleeding out or in need of serious medical attention. For instance, if the person is in a car accident, is bleeding and has a possible concussion, it is important to treat the open wound at an emergency center first. If the patient is unsure if they have diabetes or not, then we can help.
Benefits of our urgent care treatment include:
Receiving prompt and professional care as soon as possible
Ability to walk in without an appointment
Professional examination and health evaluation
Customized treatment to meet your needs
Support throughout the treatment process
Follow-up care if necessary
Primary Care Medical Center
Along with our urgent care services, we also act as a primary care medical center. With a focus on physical and mental wellness, our team strives to help people utilize non-surgical treatment techniques to benefit their health. While surgery can be necessary in certain situations, there are other effective options people can try before considering surgical treatment.
We also offer wellness center services to help patients begin the path toward a healthier lifestyle. For instance, if a patient wants to lose weight, we can help them to do so and help them learn how to keep the weight off. As a medical center, we also offer patients:
Medical weight loss
Bariatric medicine
Weight management
Diabetes treatment
Hypertension treatment
Migraine treatment
Chronic disease treatment
Women's health services
Men's health services
Sports physical exam
Annual physical exam
Testosterone therapy
If a person is struggling with any of these conditions, then our team at Delc Medical Center in Frisco, TX, can help.
Long Term Customized Care
The benefit of seeing us for any medical issues is that we can build a patient's file that notes specific needs and customized treatment. This way, we do not need to run the same tests each time the patient visits us. Along with that, visiting an urgent care that already has the patient's medical information helps to speed up the treatment process and eliminate various factors.
A patient who visits for chest pain may end up having hypertension. We will then be able to continue treatment and follow-up care for the patient in the future. One common issue that parents of students seem to face is when the student needs a sports physical exam before the season begins. Normally, general physicians will need to schedule this type of appointment weeks in advance. As an urgent care, we can help parents get this exam for their child as soon as possible, even if it is last minute.
Urgent Care in Frisco, TX
The goal of our urgent care treatment is to help you receive long-lasting pain relief to benefit your overall health. We will review your current condition and medical history in order to get you the customized treatment you need. When you are unsure of the extent of your condition or what may happen, our team can help to assess your condition.
The longer you avoid treatment, the higher the risk of the condition getting worse. If you or a loved one are in need of treatment, give us a call or just visit our medical center and urgent care. We will help you as soon as possible.
Recent Posts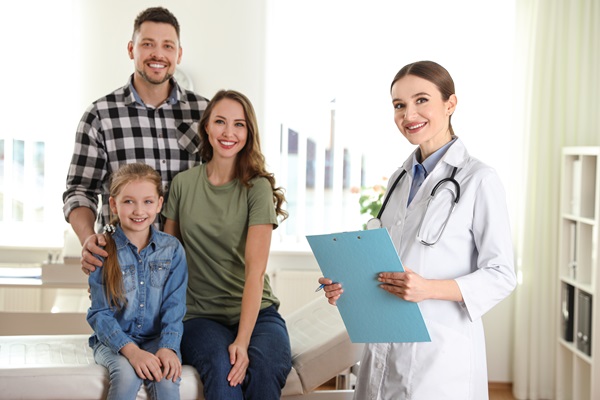 General practitioners, or family doctor, complete professional training to care for patients of varying ages. They are a great resource for various medical services and help patients build trusting relationships with their providers. These are just some of the many reasons to establish care with a family doctor. However, to reap the full benefits of…