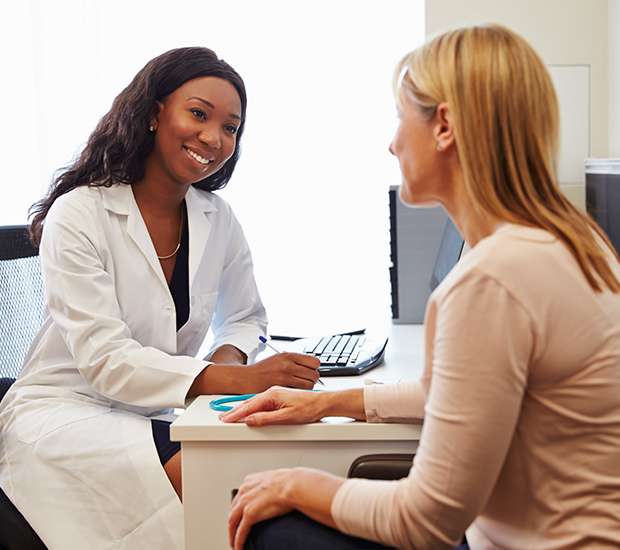 Preventive Care in Frisco, TX
Frisco, TX
No matter how healthy someone strives to be, there will always be the possibility of various conditions and illnesses developing with age. The older people get, the greater chance they have of certain health issues causing pain and other risks to one's well-being. When it comes to preventing these conditions, people will try every trick in the book. However, a healthy lifestyle and at-home methods may not be enough.
Understanding Preventive Care
With regular checkups, at least once a year, we can conduct a physical exam to help identify the signs and symptoms of these conditions. We will also be able to provide preventive care in order to help the patient remain healthy. Since each patient is unique, some may have a genetic disposition or build a lifestyle that can lead to conditions such as diabetes, high cholesterol, hypertension and more.
With our preventive care, we can help patients live a healthy lifestyle and avoid certain health conditions.
Since we cannot prevent every condition or illness with medication, we can help to address the potential causing factors in one's life. Preventive care can greatly benefit the patient by treating any potential conditions early on. The sooner a patient begins treatment, the better chance they have of preventing the condition from getting worse.
In other cases, we can measure if patients have a predisposition for a specific condition and recommend the most effective lifestyle changes to prevent it. Benefits of preventive care include:
Identifying any health factors that show the potential for a serious condition with age
Recommending lifestyle changes to avoid serious health concerns
Beginning early treatment as soon as possible
Identifying any painful or uncomfortable symptoms of chronic diseases
Enhancing the treatment process by taking early action
In most cases, preventive care is effective when patients schedule and attend annual checkups. During this appointment, also known as an annual physical exam, we will be able to continually check any concerning factors of the patient's health.
Keeping Up Annual Physical Exams
Regular physical exams are a crucial part of one's overall health regimen. With annual exams at one location, the patient will be able to continue receiving professional care without needing to re-establish a relationship with a new physician each time. Patients who visit our medical center for annual checkups can benefit from us having their medical history and health information already in our systems.
Due to this, it is much easier for us to understand the situation and address specific health concerns of the patient. Our goal with preventive care is to identify the signs of a condition and recommend the next steps toward treatment. During an annual physical exam, we can check patients for conditions, some of which include:
Diabetes
Heart disease
Hypertension
Cancer
ADHD
Blood pressure
Be Proactive with Preventive Healthcare
It is important to note that if we identify potential signs of a type of cancer, we will recommend the patient see a specialist in order to begin treatment. Being proactive and identifying the early signs of cancer or other diseases can greatly enhance the treatment process. While we understand that people can have a busy schedule, proactive care through annual physical exams can prevent the condition from getting worse.
Some adults may not realize they have a condition such as diabetes due to avoiding an annual physical examination. People tend to follow the stereotype that medical care is only necessary when they are seriously sick or injured. During an annual examination, we will:
Review the patient's medical history
Examine the patient's current condition
Conduct any necessary tests
Listen to patient's concerns
Recommend next step in treatment process
Give advice on health tips to benefit the patient's overall health
Schedule any follow-up appointments if necessary
During an annual checkup, we will take the time to review any past health issues the patient struggled with and if there are any possible hereditary conditions. With preventive care, we also have more time to customize the treatment to the patient's needs.
Call Us Today
If you or a loved one have not received an annual physical exam this year or longer, give us a call and schedule one today. We can provide the preventive care you need to avoid a variety of health issues in the future. We can also help patients manage various conditions that hinder one's quality of life.
As a medical center in Frisco, TX, we strive to help patients lead healthy lives. The first step toward that goal is with our preventive care and professional treatment.
Recent Posts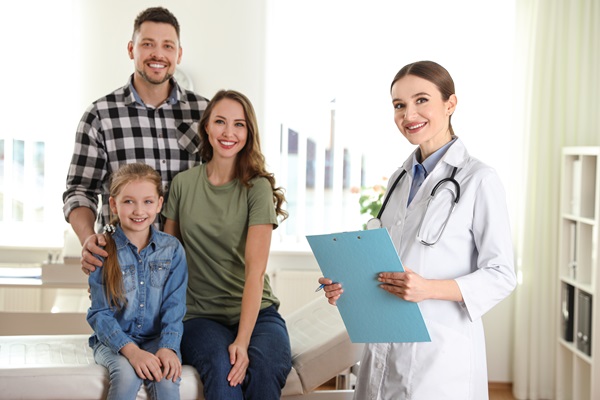 General practitioners, or family doctor, complete professional training to care for patients of varying ages. They are a great resource for various medical services and help patients build trusting relationships with their providers. These are just some of the many reasons to establish care with a family doctor. However, to reap the full benefits of…